Kasirer tops the list of New York lobbying firms for the third year in a row. The Kasirer team ranked #1 in New York 12 of the past 15 years.
#1 Ranked lobbyist
"Kasirer has topped the list in the last few cycles… 'We advocate for a diverse NYC portfolio, and accomplished great things on their behalf in 2019…Being nimble and resourceful is key to our success and to the city's future.'"
City & State
March 8, 2019
"For the No. 1 spot, Kasirer held on to the top rank. 'I'm an optimist and I believe the city is committed to diversifying its economic base and tech is an incredibly important component of that effort and I believe there is still a tremendous space for continued growth.'"
City & State
March 20, 2018
"Kasirer took the No. 1 spot…At its head is Suri Kasirer, who has long been considered one of the city's top lobbyists. The firm…has a long track record of delivering for its clients."
Video
Suri Kasirer on Inside City Hall
On the 2021 Mayoral race and Ranked Choice Voting.
"NY1 Consultants Corner"
January 27, 2021
Top NYC Lobbyists Riff on Pandemic Politics
The Real Deal
May 15, 2020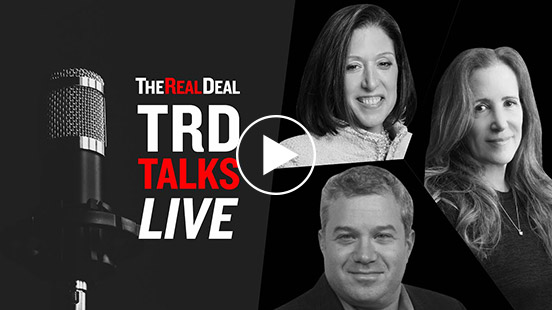 Suri Kasirer on Inside City Hall
On the departure of Rubin Diaz Jr. from the 2021 mayoral race.
"NY1 Consultants Corner"
January 27, 2020
Press
Commercial Observer
January 15, 2020
"I'm trying to explain to clients [that] the political climate today is very, very different…the priority is the protection of people who don't have [resources]."
The Real Deal
May 15, 2020
"Kasirer…had been urging city and state legislators to take a balanced approach…'but it is essential that we as advocates make the point that the revenue side of the balance sheet is very, very important.'"
The Real Deal
May 1, 2019
You need to understand government and politics and the intersection of the two. But…you need to have a strategy, and then you need to be nimble enough to be able to constantly change that plan.'"
Crain's New York Business
2019
"The firm's eponymous founder…insists that her business is about crafting the right political and media strategy rather than about curating relationships, but she has scads of those…"
Events
Symposium of Women in Real Estate at the Grand Hyatt New York at Grand Central
Real Estate Weekly
October 10, 2019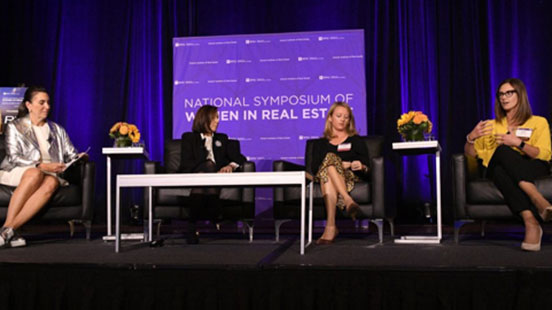 Suri Kasirer and Rev. Al Sharpton, Founder of National Action Network
At Rev. Sharpton's birthday celebration at the New York Public Library Stephen A. Schwarzman Building
October 3, 2019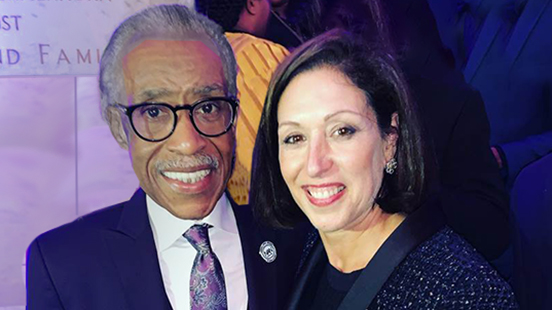 New York Building Congress honors Suri Kasirer at the 2017 Industry Recognition Gala
[left to right] Carlo Scissura, President of NY Building Congress; Marc Holliday, Chief Executive Officer of SL Green Realty Corp; Suri Kasirer, President of Kasirer LLC
November 16, 2017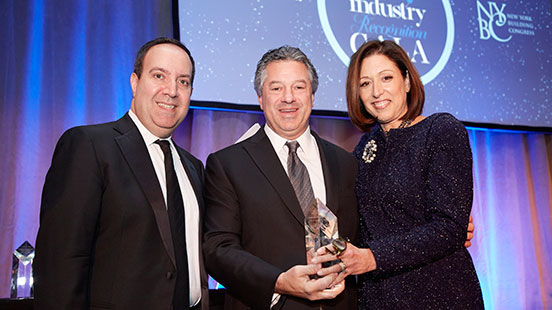 Audio
The Political Life hosted by Jim O'Brien
June 3, 2019
Driving Forces WBAI 99.5 FM
February 28, 2019
Dubbed the "lobbying queen" by Jeff and Celeste, Suri Kasirer (26:15) recaps the race for NYC Public Advocate.