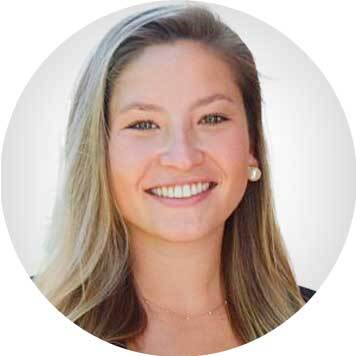 As a Senior Associate on Kasirer's Corporate and Legislation team, Olivia primarily aids corporate clients with the development and implementation of government relations strategies.
Olivia began her career at the Mayor's Office of Contract Services (MOCS), where she supported the procurement portfolio of several New York City Agencies, including DSBS, DFTA, DOP, HRA, and DHS. During her time at MOCS, she also led the onboarding process for agencies and providers for key initiatives such as HHS Prequalification and the contract invoicing process on PASSPort, the City's online procurement platform.
Previously, Olivia interned at Emergent Strategies, where she supported client projects on federal policy, primarily conducting legislative analysis and monitoring Senate and Congressional Committee hearings. She also researched, monitored, and analyzed polling data for Senate and Congressional candidates in the 2020 election. Prior, she interned at EMILY's List, working with the Federal and Gubernatorial Campaigns team to provide support to Senate and Congressional campaigns across the map.
Olivia graduated from the University of Virginia with a Bachelor of Arts in foreign affairs and a minor in East Asian studies. While an undergraduate student, she spent a semester studying international relations at DIS Copenhagen.