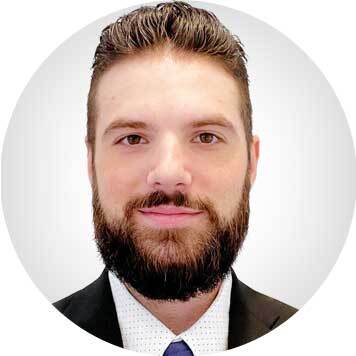 As a Senior Associate on Kasirer's Real Estate team, Nick focuses on land use projects by assisting in the development and implementation of government and community relations strategies. Nick began his career with Kasirer as a Government Relations intern in 2019, supporting staff with meeting preparation, research, and monitoring City Council Committee hearings.
Previously, Nick interned for U.S. Senator Kirsten Gillibrand, working directly with constituents to address local, statewide, and federal issues. During an internship with Assembly Member Charles Levine, Nick gained experience performing legislative research and community relations work. In addition, Nick interned for Assemblyman Brian Barnwell, serving as an Assistant Administrative Coordinator focused on policy research and constituent services.
Nick graduated from SUNY Albany with a Bachelor's degree in Public Policy and Management. While an undergraduate student, Nick served as the Vice President of the Student Association, the Vice-Chair of the University Auxiliary Services Board, and a member of the President's Committee on Diversity and Inclusion. Following the completion of his Bachelor's degree, Nick enrolled in CUNY Baruch College, where he received his Master's of Public Administration in 2021.