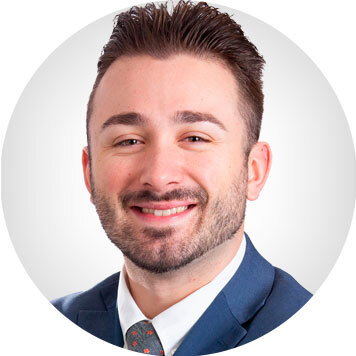 Mike Braun directs Kasirer's business development efforts, advises the firm's principals on key operational activities, leads the firm's communications, facilitates firmwide coordination, and supports recruitment, management, and professional development. Mike also leads government and community relations on behalf of a variety of challenging client projects that fall outside the general domain of Kasirer's "team" structure, including labor unions and high-profile procurement projects. Further, he oversees the political analysis unit at the firm, helping our team to ensure that Kasirer's government relations strategies align with the changing dynamic of our city's politics.
Mike's abilities have resulted in numerous successes for Kasirer, from designing and implementing new systems and processes resulting in greater efficiencies, to helping substantially grow the firm's revenue, to achieving successful results on client projects, to keeping the Kasirer operations moving forward each and every day. He has successfully executed strategies to help pass landmark wage theft and prevailing wage bills in Albany; supported a Foundation to expand access to accurate health information and vaccines to New Yorkers during COVID; and developed a government relations strategy to effectively navigate a complex real estate procurement project.
He is also heavily involved in civic and charity work. He started his own local organization called Astoria Young Professionals, which hosts social, philanthropic and community events for the young professional network in the neighborhood. Mike serves on the Board of the 5Boro Institute, a think-tank which focuses on policy solutions to NYC's most challenging problems; he is the Chair of the Young Professionals Committee of the New York Building Congress; and involved on the Young Professional committees of the Variety Boys & Girls Club, the Special Olympics of New York, Association for a Better New York, and Long Island Association.
Mike was recognized on City & State's Queens Power 100 list and received the Emerging Leaders Award from the New York Building Congress, the Power Players Rising award by amNew York and Politics NY, and the Rising Star Alumni award by the State University of New York at Cortland.
Mike joined Kasirer in October 2019 as an Associate after completing his term as the President of the State University of New York (SUNY) Student Assembly and Trustee on the SUNY Board of Trustees where he represented the interests of 1.4 million SUNY students at the state and national level. In this role, he managed a team of 40 part-time employees, all of whom attended one of the 64 SUNY schools, and oversaw the advocacy and legislative strategy, and operations of the organization. In addition to his higher education experience, he worked for both the United University Professions (UUP) in Albany and North America's Building Trades Unions (NABTU) in Washington D.C., working on labor issues at the state and federal levels.
Mike is a born-and-raised Long Islander from Elmont, NY, and currently resides in Astoria, Queens. He completed his Bachelor's degree in Political Science at SUNY Cortland and his Master's in Public Administration at the Rockefeller College of Public Affairs & Policy at the University at Albany.