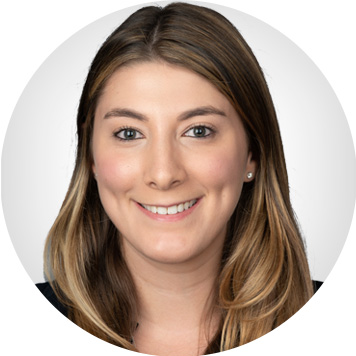 As an Associate Vice President on the nonprofits team, Madison primarily works to develop and support clients' budgetary, policy, and advocacy needs. These responsibilities include preparing strategic plans for the upcoming year, tracking appropriate legislation, and identifying funding opportunities.
Madison joined Kasirer after serving as a lobbyist and government affairs specialist at Patricia Lynch Associates, where she represented and supported clients at the City and State levels. She advised corporate and nonprofit clients, guiding them through the City and State budget cycles, aiding in the development of key legislation, as well as creating and implementing advocacy campaigns.
In particular, Madison led the campaign for Prostate Cancer Awareness Month for three consecutive years, garnering the support and participation of over 75 New York elected officials, and assisted in the passage of key legislation for coverage of prostate cancer diagnostic screening. Additionally, she helped secure Community Board support on behalf of an energy client working to develop a powerplant that would replace energy lost as a result of the closure of Indian Point Energy Center.
Madison graduated from Emory University with a B.A. in Sociology.