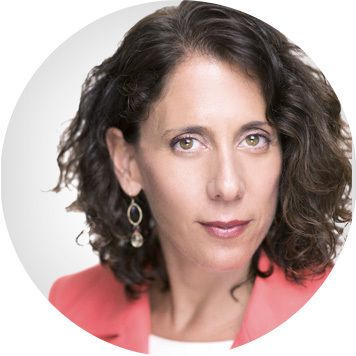 Julie Greenberg has more than two decades of experience as a government and public affairs specialist. As Executive Vice President at Kasirer since 2002, Julie coordinates with Suri Kasirer to oversee the strategy for every client across the Kasirer portfolio, works across the firm's teams and leadership to ensure seamless coordination and leveraging of our internal resources to achieve the goals of clients, and manages some of the firm's most complex assignments, coordinating with City Hall and negotiating multiagency approvals.
She began her career as a legislative analyst with the New York State assembly speaker's office. She went on to serve as chief of staff to then-assembly member (now New York City Comptroller) Scott Stringer and as NYC political director for the 2002 McCall-Mehiel gubernatorial campaign.
As Stringer's chief of staff, Julie was responsible for creating and supervising a full-scale, cross-channel legislative, communications, and media relations strategy—everything from analyzing local impact to placing national op-eds. In her other governmental and political capacities, Julie developed an intimate knowledge of the inner workings of New York on both city and state levels.
Julie's success in navigating government regulatory and administrative procedures on behalf of our real estate clients include environmental and zoning appeals, ULURP, building code approvals and tax issues. For our nonprofit clients, she delivers highly specialized knowledge of the rules and regulations governing capital and expense funding and the role of cultural institutions in the public arena.
Julie is a graduate of the State University of New York at Albany, where she earned a BA in History and Political Science as well as a master's degree in Political Science.