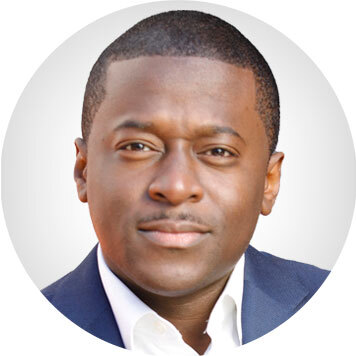 Jelanie DeShong is a Vice President on the Real Estate team, where he brings a decade of public sector experience with a strong focus on Healthcare, Land Use and legislative advocacy within New York State and City Government. Jelanie's passion and experience makes him extraordinarily qualified to support Kasirer clients achieve their business objectives while simultaneously bringing resources to underserved communities through the power of development.
Jelanie most recently served as Assistant Secretary of Intergovernmental Affairs for New York State Governor Kathy Hochul, where he engaged in statewide policymaking and played an integral role in the Governors' first 100 days in office. Jelanie also served for three years as Director of Community Engagement and Strategic Advisor for then Lieutenant Governor Kathy Hochul.
In between his roles at the Executive Chamber, Jelanie served as the Director of Government Relations at The State University of New York (SUNY) Downstate Health Sciences University, where he oversaw the Office of Government and Community Relations in Brooklyn's largest public healthcare institution. In this capacity, Jelanie led the campaign to deliver legislation in support of the hospital in Albany, delivering millions for capital improvement to the hospital and surrounding community. During the height of the COVID-19 pandemic, Jelanie organized daily food deliveries for our frontline heroes, facilitated donations, aided grieving families, and helped organize and operated Downstate Hospital, a COVID-only designated hospital in Brooklyn. Jelanie's work during the pandemic earned him a highlight as "One of eight Brooklynites who came to the rescue in New York's darkest hour" by City & State.
Jelanie began his career as an Intern for former New York City Council Member Jumaane Williams, representing the neighborhoods of Flatbush, East Flatbush, Midwood, Marine Park, Flatlands, and Kensington. Within a few short years, his hard work and diligence in the Council earned him an opportunity to serve as a Legislative Aide to Council Member David Greenfield of Brooklyn, which offered Jelanie a background and expertise in a range of key areas, such as legislation, land-use, and the city and state budget process.
Jelanie is a first-generation Brooklynite of Grenadian heritage, a proud product of the City's public school system and holds a Bachelor of Arts in Political Science from Hunter College.