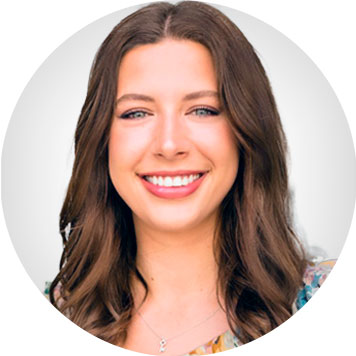 As a Senior Associate on Kasirer's Real Estate team, Eliza works with real estate clients by assisting in the development and implementation of government and community relations strategies. In this role, Eliza has been instrumental in the success of significant and complex land use discretionary processes for small to large projects, including complex rezonings requiring engagement with the Department of City Planning, hearings with the Public Design Commission, approvals from the Empire State Development, and more.
Eliza also plays a key role in the support of Kasirer's communications strategies to further the firm's goals and thought leadership. In this vein, Eliza leads Kasirer's social media activities, assists with marketing and advertising activities, implements necessary website updates, among much more. Eliza began her career with Kasirer as a government relations and communications intern in 2021, supporting staff with meeting preparation, research, and monitoring City Council Committee hearings, as well as assisting the communications team with social media management and marketing.
Previously, Eliza interned for a city, state and federal lobbying firm where she supported client projects on policy, primarily researching and assisting with legislative analysis and communications. Prior, she completed an internship with a U.S. Congressman, during which she served as an assistant to the field representative, working with constituents to address local, state, and federal issues.
Eliza graduated from the University of Texas at Austin with a Bachelor of Arts in Government and a minor in Business Administration. While an undergraduate student, she spent a semester studying international social and political studies at University College London.