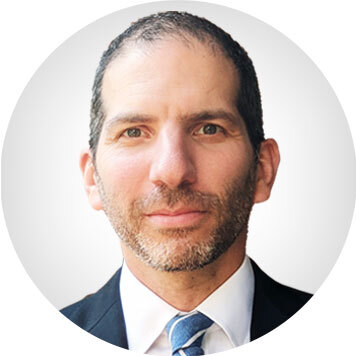 Eldad Gothelf is Kasirer's Senior Vice President, Real Estate. In this role, Eldad works with all of the firm's real estate clients, artfully guiding them through the policy and political challenges of development in New York City. His expertise in planning and development, coupled with his vision for successful developer-community engagement, positions Eldad to dutifully serve both the firm's clients and the City.
Prior to joining Kasirer, Eldad was Director, Zoning Services at Envelope. In this role, he oversaw Envelope's professional services offerings, which include zoning and massing analyses, as well as guiding clients through discretionary action processes. Additionally, Eldad provided guidance on the firm's zoning strategy, working closely with the firm's partners iterating through acquisition opportunities.
Eldad is an urban planner with a deep knowledge of zoning and development in New York City. He served for eight years as an Adjunct Professor of Urban Planning at Columbia University's GSAPP, where he taught classes focusing on land use Approvals, zoning, housing policy, along with leading several planning studios.
Prior to joining Envelope, Eldad was Chief Land Use and Development Specialist at Herrick, Feinstein LLP, where he guided clients through the public review process, obtaining their discretionary zoning approvals for nearly a decade.
Eldad has a Bachelor's in History and Sociology from Brandeis University and a Master's in Urban Planning from Columbia University. He sits on the Town of New Castle's Planning Board, where he was appointed to a five-year term.