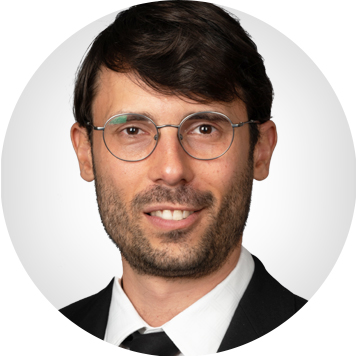 Steven Thomson advises real estate clients and cultural institutions on navigating complex land use processes, and crafts strategies for meaningful community engagement. Through on-the-ground discussions with residents, Steven identifies community priorities and channels that knowledge into roadmaps for how property owners, city agencies, and nonprofit organizations can involve new constituencies and build bridges through unexpected partnerships. At Kasirer, Steven has pioneered new platforms for community engagement on themes ranging from climate change preparedness and transit infrastructure to equitable workforce development and public health outcomes. He produces in-person workshops, tours, and panel discussions conceived in collaboration with local organizations and urban planners, and complemented by accessible online interfaces for connecting decision makers and neighborhood stakeholders of all ages. By illuminating the lived experience of New York City residents, clarifying urgent needs, and uncovering unseen opportunities for collaboration, Steven seeks to broaden conversations to build an inclusive, growing city.
Steven also oversees Kasirer's communications, conveying the company's work with various audiences. His role includes shaping the public face of Kasirer and channeling the strategy behind each project into compelling storytelling in print and online.
Prior to arriving at Kasirer, Steven oversaw public programs and communications at Brooklyn Historical Society and Van Alen Institute. At these institutions, Steven organized incisive discussions and engagement workshops in collaboration with key government entities, including President Obama's Hurricane Sandy Rebuilding Task Force, the New York State Regional Economic Council, NYC Department of Design & Construction, City Council Speaker Melissa Mark-Viverito's Independent Commission on NYC Criminal Justice & Incarceration Reform, and numerous nonprofit organizations and business improvement districts. These partnerships enabled public programs on such topics as public space design, housing affordability, and innovative interpretations of preservation, complemented by comprehensive digital outreach initiatives.
Steven previously served in an editorial capacity at architecture and urban design publications including The Architect's Newspaper, Architizer, Curbed, and Phaidon Press, engaging broad audiences in the complex processes of development and urban planning.
Steven holds a Bachelor of Arts in Art History from University of Houston, and a Master's in Urban Studies from University College London, where he served on the curatorial team of the UCL Urban Lab.