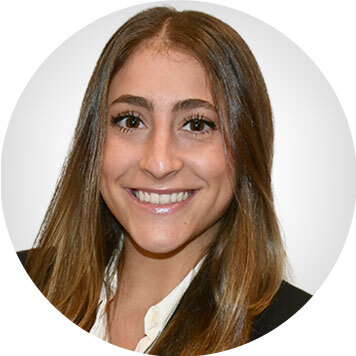 As an Associate on Kasirer's nonprofits team, Natalie supports clients' budgetary, policy, and advocacy needs. These responsibilities include interacting with the offices of elected and government officials, supporting the development of strategic plans, advising on the budget process, and monitoring and tracking legislation and policy proposals that impact the nonprofit sector.
Natalie began her career at Kasirer as a Government Relations Intern in 2021, where she aided in meeting preparation, monitored important press conferences and events and City Council Committee hearings relevant to Kasirer clients. Through her success in the program, Natalie was promoted to serve as the Graduate Fellow at Kasirer, working on more high-profile projects and overseeing the cohort of interns.
Previously, Natalie served as the Team Lead Intern for a candidate for Manhattan Borough President, where she managed a team of interns, coordinated scheduling, and conducted community outreach. Prior, Natalie worked as an Intern for a New York State Congress Member, where she handled constituent feedback, assisted in the planning of local events, and conducted community research.
Natalie graduated magna cum laude from Binghamton University with a bachelor's degree in Political Science and a minor in Education. Natalie is currently pursuing her master's degree in Public Administration and Policy at American University.