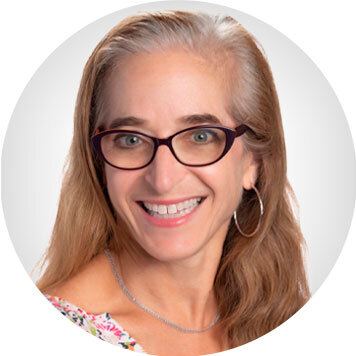 As Senior Vice President of Operations & Administration at Kasirer, Jen provides organizational support across the firm to ensure that all team members have what they need to serve our clients most successfully. In this capacity, she oversees operational areas including contracts & compliance, scheduling, human resources and technology. In addition, Jen supports the team with new business development and communication strategies.
Jen came to Kasirer after serving as Senior Vice President of Administration at The Doe Fund, one of NYC's largest homeless services providers and supportive housing developers. In this capacity, she oversaw the HR, IT, Security and Facilities Management of an organization with 500 employees, a $70 million budget and nearly 1 million square feet of space. At The Doe Fund, Jen was responsible for directing the organization's response to the COVID crisis by designing and implementing policies to ensure the health and safety of nearly 700 homeless men, including the quick relocation to an East Side hotel and successfully establishing protocols to meet the requirements of City, State and federal regulators, all of which resulted in one of the best recognized pandemic responses in the City's shelter system.
Most of Jen's career has been in government relations and communications roles and includes working under four NYC mayors (Mayors Koch, Dinkins, Giuliani and Bloomberg) during seven Mayoral Administrations in increasingly important positions. Jen began her city government career at HPD before moving on to OMB where she was a leading taxation analyst. In the Mayor's Office of City Legislative Affairs, Jen became a critical member of the Mayor's budget negotiating team. At NYCHA, Jen was tasked with implementing private sector partnerships to generate revenue and provide job opportunities for residents. Finally, Jen was the Chief of Staff and Director of Public and Legislative Affairs at the NYC Department of Citywide Administrative Services, the back-office agency for the City of New York. In addition to working on procurement, real estate, civil service, occupational safety and health, EEO and energy management issues, Jen managed the agency's Offices of Legislative Affairs, Film, Mayoral Special Events, Mayor's Office of Transportation Services, Mayor's Sound Unit NS City Graphics.
Besides serving The Doe Fund, Jen also worked at other leading NYC nonprofits including the Brooklyn Chamber of Commerce and the MetroTech Business Improvement District. Jen received a Bachelor of Arts in Political Science and Government from the University of Michigan and has a Master of Public Administration in Public Finance from New York University.